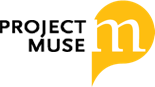 Project MUSE is a leading provider of digital humanities and social science content for the scholarly community. Since 1995 the MUSE journal collections have supported a wide array of research needs at academic, public, special, and school libraries worldwide. MUSE is the trusted source of complete, full-text versions of scholarly journals from many of the world's leading university presses and scholarly societies, with over 120 publishers currently participating. Book collections on Project MUSE were launched in January 2012 and offer top quality book-length scholarship, fully integrated with MUSE's scholarly journal content.
Coverage Information
Faculty/School
School of Liberal Arts & Social Sciences (SLASS)
Department
English
Environmental Science and Management
Subject Coverage
Humanities
Social Science
Access Info
Login Remotely
Powered by
If you don't have MyAthens userid/Password, please Fillup this form. We will email your account details within 24 working hours.