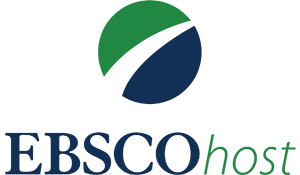 EBSCO is the leading provider of research databases, e-journals, magazine subscriptions, ebooks and discovery service for academic libraries, public libraries, corporations, schools, government and medical institutions. Resources of almost all subjects are available in EBSCOHOST.
Coverage Information
Faculty/School
School of Business & Entrepreneurship (SBE)
School of Engineering, Technology and Sciences (SETS)
School of Environment and Life Sciences (SELS)
School of Liberal Arts & Social Sciences (SLASS)
School of Pharmacy and Public Health (SPPH)
Department
Computer Science and Engineering
Physical Sciences
Electrical & Electronic Engineering
Environmental Science and Management
Finance
General Management
Human Resource Management
International Business
Law
Life Sciences
Economics
Accounting
Management Information Systems
Public Health
Pharmacy
Includes
E-Books
E-Journals
Theses
Magazine
Newspaper Archive
Subject Coverage
Business
Engineering
Social Science
Law
Agriculture
Public Health
Mathematics
Social Sciences
Access Info
Login Remotely
Powered by
If you don't have MyAthens userid/Password, please Fillup this form. We will email your account details within 24 working hours.