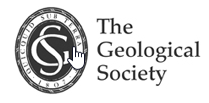 The Geological Society of London is the UK's national society for geoscience, providing support to over 12,000 members in the UK and overseas.
Coverage Information
Faculty/School
School of Environment and Life Sciences (SELS)
Department
Environmental Science and Management
Subject Coverage
Geology
Geochemistry
Petroleum Geoscience
Access Info
Login Remotely
Powered by
If you don't have MyAthens userid/Password, please Fillup this form. We will email your account details within 24 working hours.